Harm van den Dorpel in LIMA online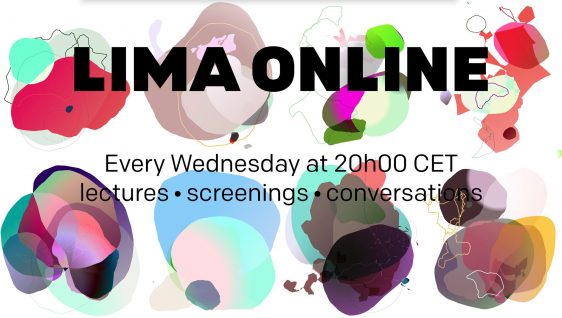 Harm van den Dorpel in LIMA online
LIMA Online: Harm van den Dorpel in conversation with Jazmina Figueroa on online art practices
Wednesday 22 April, 20h00 CET, online.
Please subscribe to LIMA's YouTube channel: bit.ly/LIMAchannel
This program is part of the LIMA Online series that takes place every Wednesday at 20h00 CET.
Artist Harm Van Den Dorpel, in conversation with writer Jazmina Figueroa, will present the relaunch of left gallery, the platform's plans for new features, and systems of support in net art. Figueroa, in her research and writing, traces autonomy in technological developments – a topic that is, according to Van den Dorpel and Figueroa, fundamental for developing platforms like left.gallery. In this edition of LIMA Online, they will discuss digital structures with a focus on ownership, patronage, value and preservation. Van den Dorpel and Figueroa are also currently co-writing a piece on software and genetics.
Harm van den Dorpel
The practice of Dutch conceptual artist Harm van den Dorpel is rooted in the heritage of net.art. Van den Dorpel is the initiator of left gallery, a pioneering project that produces and sells downloadable objects online since 2015: https://left.gallery/. Van den Dorpel lives and works in Berlin.
Jazmina Figueroa
Jazmina Figueroa is a writer based in Berlin and is currently completing a master's at Potsdam University on the Anglophone Modernities in Literature and Culture program. She has published works and developed projects spanning topics of arts, new technologies, feelings, and media theory. Her interests lie in technological economies, quantified behavior, data circulation and integration—with particular emphasis on autonomy and technological developments. Figueroa has contributed to publications including 0.1% Zine (Massive Science & NAVEL, 2020) and Observations and Artistic Strategies in the Post-digital Age (Valiz, 2017).
Publication date: 22 Apr '20