Jan Robert Leegte in online in conversation with Sakrowski (panke.gallery)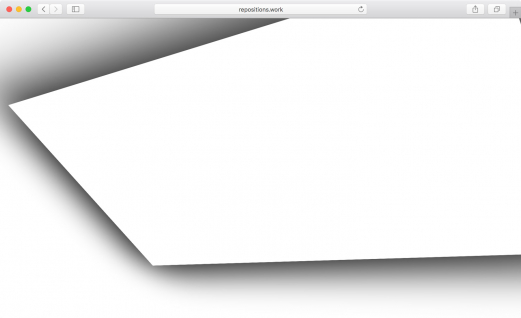 Jan Robert Leegte in online in conversation with Sakrowski (panke.gallery)
Jan Robert Leegte will go into conversation tonight with Sakrowski about his Repositions works.
panke.gallery.surfing
REPOSITIONS
● Jan Robert Leegte in conversation with Sakrowski
Friday, 17 April 2020 at 19:00 (Berlin time)
LIVE at https://www.twitch.tv/pankegallery
www.panke.gallery/exhibition/repositions-2018
The Repositions works are investigations into the fundamental performative nature of software. Instead of taking the web document as a page to display static content; text, images, gifs, video, etc. the works have the document itself perform and can be read as document performances. Referencing to Bruce Nauman's canonical "Wall-Floor Positions" from 1968, the works have the document take new positions in relation to the viewer and the browser's window frame. Using random algorithms, the documents are infinitely striking new poses. The works have been executed in a series including a blank, blue, black and silver document.
Publication date: 17 Apr '20