Upstream's Daily Net Art Update (#19)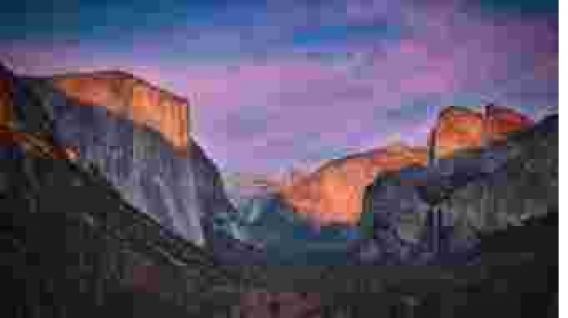 Upstream's Daily Net Art Update (#19)
Upstream's Daily Net Art Update (#19), for the heroes stuck at home to flatten the curve.

When you have to stay at home there's always Net Art. Art made for the internet, meant to be experienced at home, behind your own computer.
Today: Jan Robert Leegte, Compressed Landscapes, 2016. Find it at http://www.compressedlandscapes.com/.
The sheer amount of (semi-)professional photographers flooding the Internet with images of landscapes has defused the romantic ideal of going in the field and capturing the Great Outdoors. The once radical en plein air method of painting introduced by the impressionists became tamed over time. Now, with numerous amateur courses offered, this genre of paintings has become the most generally appreciated. Compressed Mountains attempts to reinvigorate the original intention, by swapping the actors. The field painter is now an algorithm visiting the databases of Flickr and venturing into the wild by randomly selecting images within queries. The algorithm then uses the same ubiquitous JPEG compression used by all web 2.0 services to manage the size of image files. Rather than optimising size, it compresses the file maximally, leaving the raw computational impression of a delocated landscape. The individual works exist in a browser-based and offline version and as prints. The series contains the works: Compressed Landscapes, Compressed Mountains, Compressed Forests, Compressed Sunsets and Compressed Moons.
Sales inquiry: info@upstreamgallery.nl
Publication date: 5 Apr '20