Upstream's Daily Net Art Update (#18)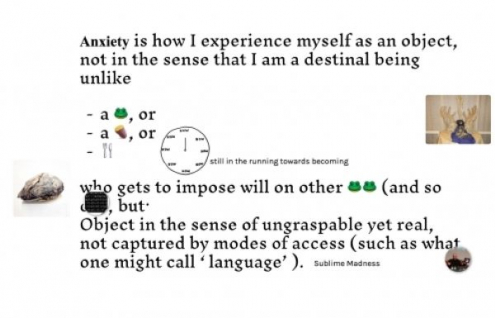 Upstream's Daily Net Art Update (#18)
Upstream's Daily Net Art Update (#18), for the heroes stuck at home to flatten the curve.

When you have to stay at home there's always Net Art. Art made for the internet, meant to be experienced at home, behind your own computer.
Today: Harm van den Dorpel, deli near.info, 2014. Find it at www.delinear.info.

The internet is dominated by controlling and selecting (and censoring) structures and algorithms. Dutch artist Harm van den Dorpel questioned how he as an artist could intervene in these structures, and built a complete up and running digital social network Delinear.info. With this work, van den Dorpel wants to undermine the dominant linear structures which are central to the feeds of mainstream social media. Because the users are able to link any content element (image, website, text, video) in a non-hierarchical structure on any other page, a collection of associative collages arise; partly made by individuals, but mostly created by joint efforts. The totality of this network forms the work of art, which despite - or thanks to - the user content contains a strong signature.
Sales inquiry: info@upstreamgallery.nl
Publication date: 4 Apr '20