Upstream's Daily Net Art Update (#13)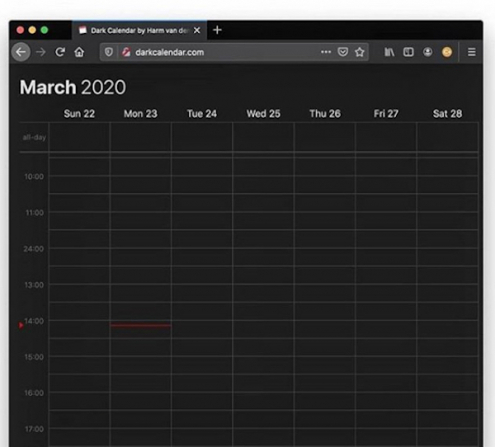 Upstream's Daily Net Art Update (#13)
Upstream's Daily Net Art Update (#13), for the heroes stuck at home to flatten the curve.

When you have to stay at home there's always Net Art. Art made for the internet, meant to be experienced at home, behind your own computer.
Today: Harm van den Dorpel, Dark Calendar, 2019. Find it at www.darkcalendar.com.
Dark Calender is a website by Harm van den Dorpel, displaying a functioning but empty calendar in dark mode. A timely work in these times of social distancing and sitting at home.
Sales inquiry: info@upstreamgallery.nl
Publication date: 30 Mar '20