Upstream's Daily Net Art Update (#5)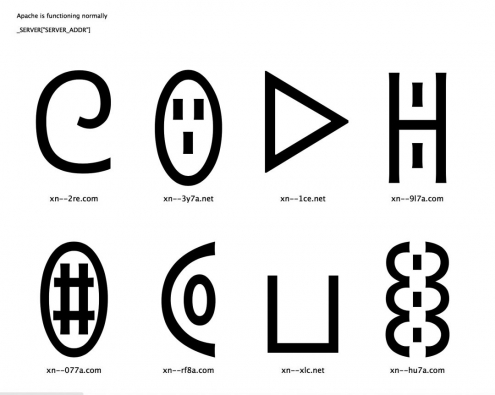 Upstream's Daily Net Art Update (#5)
Upstream's Daily Net Art Update (#5), for the heroes stuck at home to flatten the curve.

When you have to stay at home there's always Net Art. Art made for the internet, meant to be experienced at home, behind your own computer.

Today: JODI, IDN, 2015.. Find it at idn.jodi.org.

IDN is a project concerned with the infrastructure of the internet and can be seen as a tribute to the original World Wide Web and it's protocols.
The work focuses on two technologies: the Internationalized Domain Name (IDN) implementation (which lends its name to the project) and Unicode, the universal character encoding standard. The project consists of 32 unique websites that use single Unicode glyphs as domain names (ᐅ.net, ꂓ.com, ꄬ.com). The artists registered a series of websites with domain names consisting of only one-letter, chosen out of different world alphabets.
Instability is thus an integral part of the work, because the Web is also constantly changing.The IDN domain names are displaying different in almost any App, device or setting. The websites are not about displaying visual content or URL names correctly but they aim for interaction with the elementary processes of the World Wide Web.
Recently, the SFMOMA acquired 8 of the IDN works.
Publication date: 22 Mar '20