Upstream's Daily Net Art Update (#4)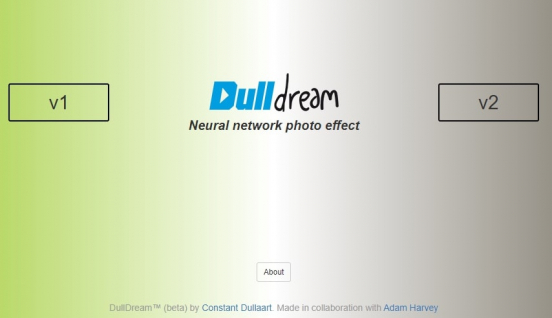 Upstream's Daily Net Art Update (#4)
Upstream's Daily Net Art Update (#4), for the heroes stuck at home to flatten the curve.

When you have to stay at home there's always Net Art. Art made for the internet, meant to be experienced at home, behind your own computer.

Today: Constant Dullaart, dulldream.xyz, 2017. Find it at www.dulldream.xyz. Swipe for Dulldream - Monstera Plant, 2019.

Dull.Dream (dulldream.xyz) is a website built by Dullaart that uses 'convolutional neural networks'. These networks enable machine learning and pattern recognition through artificial intelligence. Large internet companies such as Facebook, Apple, and Google use them to analyze specific parts in the image, such as faces, landscapes, animals, etc. Convolutional neural networks can determine objects in images based on their shape, texture, gradients, colors, etc. Dullaart's software does exactly the opposite: with Dull. Dream, users can upload their own images, which are then deprived of all recognizable characteristics. The work thus takes an impressive stand against the increasing standardization that pattern recognition brings with it.


Sales inquiry: info@upstreamgallery.nl
Publication date: 21 Mar '20