Marinus Boezem in exhibition Not In So Many Words in Kröller Muller Museum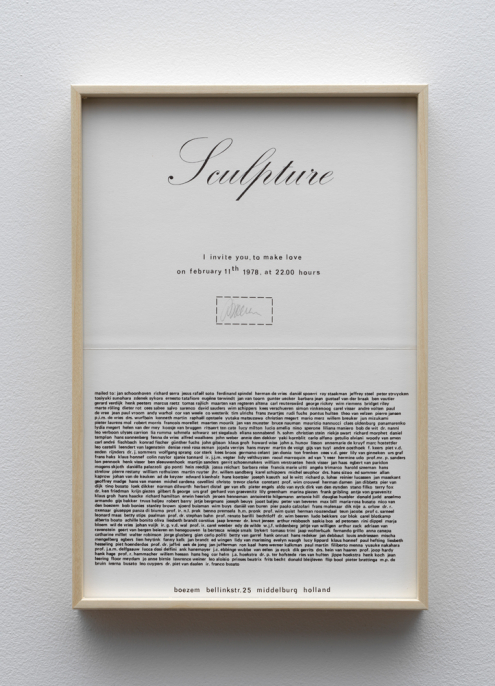 Marinus Boezem in exhibition Not In So Many Words in Kröller Muller Museum
Work by Marinus Boezem is included in the exhibition Not In So Many Words at the Kröller Muller Museum in Otterloo. The exhibition runs until 10 May.
Not in so many words
The exhibition 'Not in so many words' brings together a wide variety of works from the collection of the Kröller-Müller Museum, in which words, letters, sentences and text fragments play a prominent role. The exhibition shows the versatile application of language and text by artists in a light-hearted manner.
The exhibition features about forty works by artists such as Robert Barry, Marcel Broodthaers, Ian Hamilton Finlay, Jenny Holzer, Joseph Kosuth, Bruce Nauman, Marc Ruygrok and herman de vries. The work presented is highly diverse, from word puzzles and poems to philosophical contemplations and political commentary. From text subtly incorporated into collages to incisive social statements. A wide range of art forms is included in the exhibition: films, installations, sculptures, neon art, works on paper and paintings, but also performances.
Image: Marinus Boezem, Sculpture I Invite You To Make Love On February 11th 1978 At 22.00 Hours, 1978, paper, ink, pencil, 29,7 x 21 cm
Publication date: 5 Mar '20