San Francisco Museum of Modern Art acquires JODI works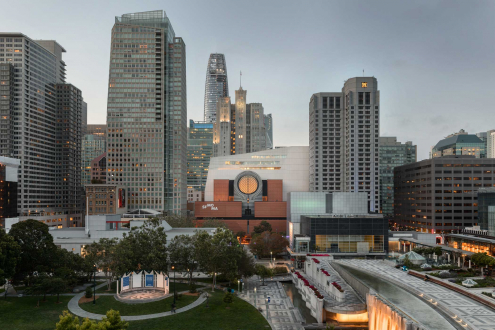 San Francisco Museum of Modern Art acquires JODI works
Upstream Gallery is proud to announce the acquisition of eight works from JODI's IDN series by the San Francisco Museum of Modern Art (SFMoMA).
JODI often orient themselves toward the specificities of hardware and software, taking the digital as both their object and material. As a result, the texture of code and computation often takes over, and computing itself - its strange logic, its grammar and structure, and often its shape and color - produce the aesthetic of their works.
The project IDN is concerned with the infrastructure of the Web. The work focuses on two technologies: the Internationalized Domain Name (IDN) implementation (which lends its name to the project) and Unicode, the universal character encoding standard. IDN is a series of 32 websites that use single Unicode glyphs as domain names (ᐅ.net, ꂓ.com, ꄬ.com). Furthermore, the domain names often show a performative relationship to their names, demonstrating the multi-surfaced stack of internet text communication infrastructure by animating the address line by their ASCII encoding, displaying the architectural variations of the Canadian Syllabic, Yi, or Tamil glyphs, or error messages.
JODI's IDN is also to be seen at Art Basel 2020.
Photo courtesies of Hendrik Kam & Gert-Jan van Rooij respectively.
Publication date: 27 Feb '20