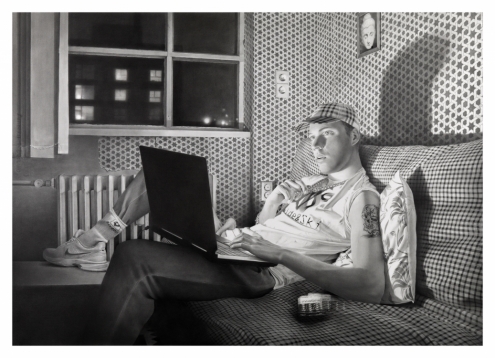 Welcome! After many months of hard work behind the scenes, the new Upstream Gallery website went live. We invite you to take a look on our brand new page where you can now scroll through artist portfolio's, check out the latest news items and dive into the exhibition archive.
The website includes features such as the possibilty to download artist CV's and follow the gallery on Instagram (@upstreamgallery). New content will be added on a regular base, so bookmark the site if you would like to stay up to date.
Thanks a lot to Thijs of Tice Grafisch Ontwerp and Nick of NICKK Media who designed and built the site, and to our intern Rosa de Weerd for the many hours she put into it.
Enjoy surfing!
Publication date: 9 May '14