Constant Dullaart in exhibition 'Search for...Feminism' at VBKÖ, Vienna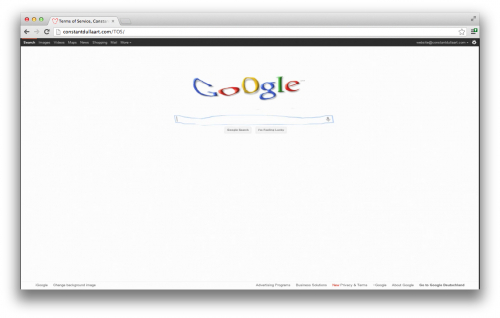 Constant Dullaart in exhibition 'Search for...Feminism' at VBKÖ, Vienna
The work of Constant Dullaart is included in the exhibition Search for... Feminisism at VKBÖ in Vienna. The exhibition is curated by Aline Lara Rezende & Julia Hartmann. It opens on 10 January and runs until February 1st.
search for... feminism
The exhibition Search for...Feminism critically investigates the online world from a feminist point of view, tackling data bias, gender insensitive algorithms, and how women are influenced and treated differently online. It encompasses works by six international artists and the presentation of different activist groups, who either involve technologies that promote social change and gender equality or critically investigate these same digital tools.
Read more here.
image
Constant Dullaart, Terms of Service (2013).
Publication date: 7 Jan '20