JODI talk and exhibition in Cultural Matter at LIMA, Amsterdam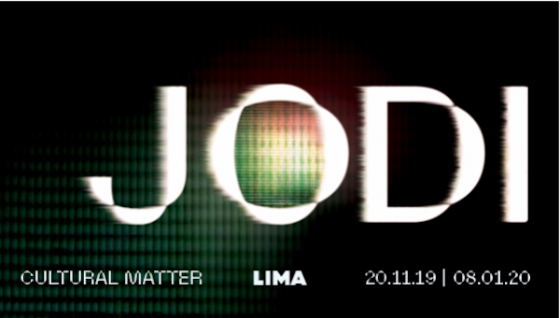 JODI talk and exhibition in Cultural Matter at LIMA, Amsterdam
JODI's work Max Payne Cheats Only will be exhibited at LIMA media art platform. During the opening event, JODI will go into conversation with art historian and curator Sakrowski.
Max Payne Cheats Only (2004) is a double projection video consisting of video game 'cheats': alterations to the behavior of a video game, often built in by the original programmers to help players who have reached an impasse. JODI compiled cheats from the New York vigilante third person shooter game Max Payne. JODI: 'We wanted to do something that was non-aesthetically ours. No scary black blobs on jumping white backgrounds, but trying to achieve the impossible - an abstraction within the aesthetic of a game which is already set.' The work is a selection of 140 hours of game recordings, a process which starts as an endurance performance and ends in a machinima underground art film. In the exhibition and lecture programme Cultural Matter, the work will be presented and discussed.
JODI
JODI is a duo consisting of Joan Heemskerk (1968, NL) and Dirk Paesmans (1965, BE). The two artists, with a background in video and photography, turned their attention to the web in the 1990s, and have created some of the most subversive Internet artworks since. In line with video art pioneers such as Nam June Paik and Steina and Woody Vasulka, they subject their medium to a critical analysis and dismantle its structures. Their work uses the widest possible variety of media and techniques, from installations, software and websites to performances and exhibitions. Their pioneering website wwwwwwwww.jodi.org (1995) is a puzzling experience: a well-choreographed chaos. In a pioneering, medium-specific way, they deconstruct and analyze the languages of new media: from visual aesthetics to interface elements, from code to breaking code. They challenge the relationship between technology and users by subverting our expectations about the functionalities and conventions of the systems that we depend upon every day.
Cultural Matter
Cultural Matter is a series of exhibitions and events that provide a platform for the international discussion on the position and intricacies of digital art. Leading artworks are the starting point for an exhibition and an additional public programme in which local and international experts will analyse the works in an art historical and material context.
Participating artists: JODI, Jonas Lund, Martine Neddam, Thomson & Craighead, Amalia Ulman.
Curated by: Sanneke Huisman and Jan Robert Leegte.
Events
Cultural Matter: JODI in conversation with Sakrowski (Pt.I)
Wednesday November 20, 9 pm
7,50 / 5 / free with Cineville
Facebook event
Cultural Matter: Jan Robert Leegte on the Performing Machine (Pt.II)
Wednesday 18 December, 8 pm
7,50 / 5 / free with Cineville
Exhibition
November 20, 2019 - January 8, 2020
Every day from 12 - 22
LIMA (in the basement of LAB111)
Arie Biemondstraat 111, Amsterdam
Entrance is free
Publication date: 13 Nov '19