Harm van den Dorpel at ICA, London (Saturday, 16 November 2019)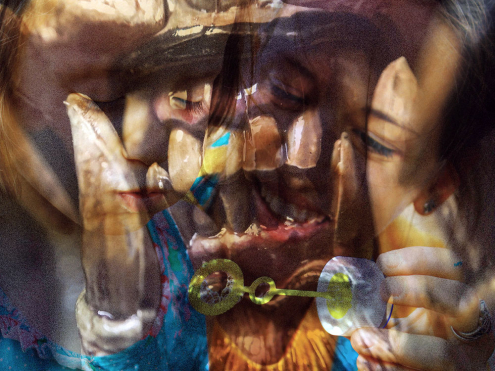 Harm van den Dorpel at ICA, London (Saturday, 16 November 2019)
A unique performance of the audio-visual collaboration Lexachast by Amnesia Scanner, Bill Kouligas and Harm van den Dorpel will take place this Saturday, 16 November at ICA London.
Using material algorithmically blended from online sources, the work's sonic and visual montage references 'the fallouts of avant-EDM and cyberdrone'.
Originally conceived as a performance between Amnesia Scanner and Kouligas at the ICA in 2015, Lexachast was later recreated with visual artist Van den Dorpel and extended into a 15-minute online-only audiovisual work. Since then, it has expanded into a live show that has been performed at Transmediale, CTM Festival and Unsound Krakow. A new version of Lexachast was released this year on Kouligas' label PAN.
This event is programmed as part of Image Behaviour, the ICA's annual convening dedicated to experiments in artists' moving image, considering the intersectional, cross-disciplinary possibilities of the medium.
Tickets and more info here.
Publication date: 12 Nov '19