Jen Liu in 'When Artists Enter The Factories'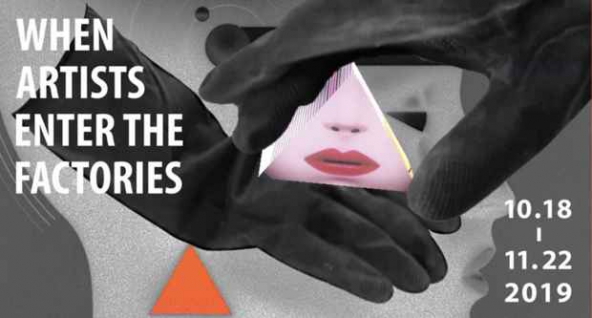 Jen Liu in 'When Artists Enter The Factories'
"When Artists Enter the Factories" is an invitation to explore the segregated, yet inseparable relationship between manufacturing and artmaking in the setting of Brooklyn Army Terminal, a modern manufacturing hub.
This exhibition is also inspired by a large-scale exhibition, "Terminal New York," held at this same location in 1983. Thirty-six years later, 16 artists bring their work to BAT, inviting viewers to partake in a range of material and conceptual actions led by artists based here in Brooklyn and other parts of the world.
"When Artists Enter the Factories" is sponsored by the Brooklyn Army Terminal and the New York City Economic Development Corporation.
Participating Artists: Kiichiro Adachi | Ting-Tong Chang | Oreen Cohen | Sara Enrico | Michelle Claire Gevint | Tetsugo Hyakutake | Jia-Jen Lin| Jen Liu | Marykate Maher | Manuel Molina Martagon | Peter Nelson | Dikko Faust & Esther K Smith - Purgatory Pie Press | Annesofie Sandal | Ben Sloat | Anssi Taulu | Zorka Wollny
Curator: Jia-Jen Lin | Curatorial Advisor: Srinivas Aditya Mopidevi
Publication date: 22 Oct '19