LIMA and Constant Dullaart launched ArtHost, a preservation service for net art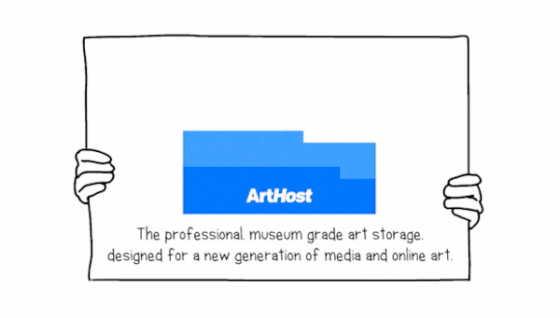 LIMA and Constant Dullaart launched ArtHost, a preservation service for net art
LIMA collaborated with dulltech and Constant Dullaart to develop ArtHost, a preservation service for internet based art.
arthost
Due to the obsolescence of software, hardware and network infrastructures, born-digital art is subject to constant technological change and rapid obsolescence. To avoid the loss of born-digital artworks for future generations, constant research and development efforts in preservation methodologies and technologies are needed. LIMA is among the global pioneers committed to the research, preservation and storage of digital art. With an international network, LIMA initiates and participates in collaborative research programs that address issues concerning born-digital art preservation.
ArtHost is a paid preservation service, initiated by LIMA and developed in cooperation with DullTech, that anyone can use to take care of net art pieces, including documentation, hosting, management of DNS, etc. By sending your documentation, source code, files and domain registrations we take care of the sustainable preservation of your artwork. ArtHost offers server- en browser hosting solutions to provide artists, producers and collections with sustainable ways to give access to their online artworks. Including upload, ingest, checking files, documentation service and maintenance. We will improve the ArtHost service on a continuous bases also by offering new remote browsers, an open source framework developed at Rhizome, to have the artworks render in the right environment.
ArtHost is ensuring that complex and online artworks can be stored and shown now and in the future.
More info here.
Publication date: 11 Sep '19