Alicia Framis in exhibition Modest Fashion at Stedelijk Museum Schiedam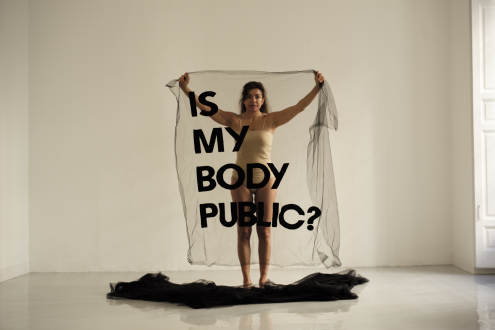 Alicia Framis in exhibition Modest Fashion at Stedelijk Museum Schiedam
Alicia Framis' work is included in the exhibition Modest Fashion at Stedelijk Museum Schiedam. The exhibition runs from September 21st 2019 - February 9th 2020.
modest fashion
It is something new and a billion-dollar industry that you may never have heard of: modest fashion. We are the first museum in the Netherlands to showcase this international fashion phenomenon with work by contemporary designers, combined with contemporary art.
The creations of this vanguard are fashionable and covered. Women who do not want to participate in the "aesthetics of the naked" wear it, religious or not. Whereas the miniskirt was once seen as a feminist statement, now women want to be free and decide how to show themselves to the world: choose yourself! The exhibition marks the 100-year anniversary of women's suffrage in the Netherlands and celebrates that 100 years ago the first woman came to the city council of Schiedam.
More info here.
Publication date: 6 Sep '19