Stedelijk Museum video club curated by Harm van den Dorpel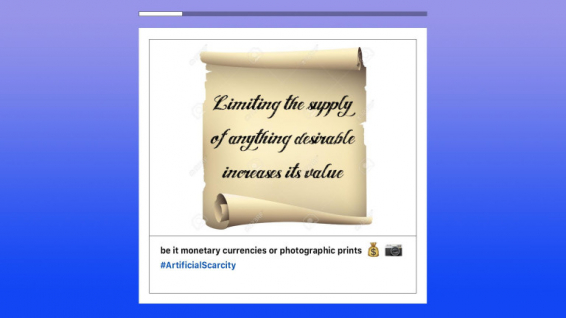 Stedelijk Museum video club curated by Harm van den Dorpel
Guest-curated by artist Harm van den Dorpel, the sixth edition of Video Club is presented in collaboration with Amsterdam-based organization The One Minutes Foundation.
Combining selections from the Stedelijk's single channel video collection with new one-minute videos solicited via an open call, this edition of Video Club responds to themes found within artist Harm van den Dorpel's work: the concept of artificial scarcity, the social and political implications of algorithmic modes of existence, and artificial intelligence-generated compositions. During the program, free pizza and beer are served. A conversation between Van den Dorpel, Holly Childs and Julia van Mourik (director of The One Minutes) will conclude the evening. Open discussion with the audience is encouraged.

Artists featured in this edition include: Holly Childs, Mary Helena Clark, Culturesport, Sara Daniel, Alfie Dwyer, Michael Guidetti, Chris Furby, Habib William Kherbek, Margarethe Kollmer, Margarita Maximova, Maria Montesi, Jessey de Nijs, Dario Ricciardi & Brian Tessler (The One Minutes submissions); Samuel Beckett, Petra Cortright, Luna Maurer, Martha Rosler, Richard Serra & Servaas (collection Stedelijk Museum).
De The One Minutes Series Artificial Scarcity curated by Harm van den Dorpel will also be on view on a video screen in the entrance hall of the museum the entire weekend.
ABOUT THE CURATOR
Harm van den Dorpel is a Berlin-based artist and software developer. He programs complex information systems in which generations of artworks are "cross-bred", and develop over time, using insights from fields such as genetics and linguistics. His practice reveals that the separations between the "actual" and "virtual" are often ideologically biased. He has exhibited at the New Museum in New York, The Ullens Center for Contemporary Art in Beijing, the Museum of Modern Art, Warsaw, the Netherlands Media Art Institute Amsterdam, and most recently, the Museum for Modern and Contemporary Art Seoul.
Alongside his own creative practice, van den Dorpel is also co-founder and curator of left gallery, an online platform that produces and sells downloadable objects.
Price
Museum ticket + € 3
Location
Teijin Auditorium
Time
6 Sep, 7 pm until 9 pm
Main language
English
Tickets here.
Publication date: 3 Sep '19