León & Cociña's La Casa Lobo awards and prizes 2019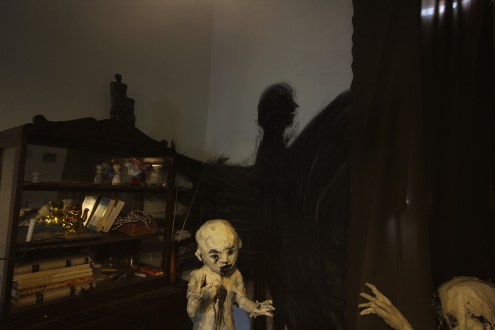 León & Cociña's La Casa Lobo awards and prizes 2019
La Casa Lobo, the first feature film by the Chilean artist duo León & Cociña premiered in February 2018 at the 68th Berlinale, where it was awarded the Caligari Prize. Since then the film has travelled to film festivals around the world where they received many more awards and distinctions. In total the film received 16 awards and prizes in the past 1,5 year. Of which 5 in 2019, listed below:
2nd Festival Internacional de Cine de Chiloé. (Chile, Jan 28th - Feb 1rd) Award: Best National Feature
42nd Portland International Film Festival (USA, March 7th-21th)
Public Award Best Animated Feature
8th Festival Internacional de Animación Chilemonos (Chile,
Award: Best Latin American Animated Feature Film
Premios Quirino Iberoamericano
Best Visual Development
International Festival of Animated Films ANIFILM (Czech Republic, May 7-12)
Best Feature Film for Adults
Images: stills of La Casa Lobo.
Publication date: 25 May '19