New VR work of JODI in Cologne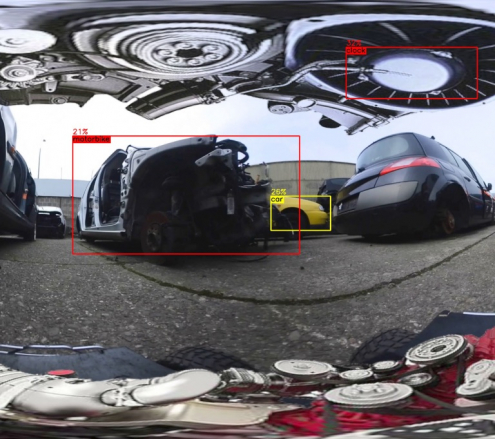 New VR work of JODI in Cologne
A post-futuristic farewell from the analogue car
"Soon, we will no longer be able to control our cars like we're used to – no more navigating, pulling up to the bumper, speeding up, slowing down, taking curves, getting lost or into trouble.
Forget the dream of individuality and independence. It is time for a farewell. A series of performative taxi rides will explore the changing urban landscape of post-industrial Cologne, creating artistic time capsules that will become part of the Academy's digital archive."
VR Taxi
New VR work by JODI shows a post-futuristic idea of cars driving on the digital superhighway. During a VR happening across Cologne the viewer will be introduced to JODI's unique moving piece of art, especially developed for Cologne. As revolutionary as the Futurists, the VR Taxi catapults you into the digital revolution composed of speed, energy, aggression, noise, new technologies. Put on a set of VR glasses and lose yourself in a self-propelled video game environment! With a digital diorama on your head, your senses will be kidnapped for the duration of a taxi ride.
Cologne wil finally get its own street font designed by JODI: letters drawn on the streetmap with a text that can be walked as a route.
The artist duo JODI masterfully subverts the promise of the internet and the languages of new media. As a subject, the automobile plays a recurring role in their oeuvre. From the early years on, starting in Silicon Valley in the 1990s, JODI built up a comprehensive internet archive of car-related issues. They reprogrammed video car games and created drawings of cars through GPS tracking in the actual landscape. Striving to vividly reflect the digital medium in reality, JODI created a VR Taxi that offers an intense physical experience of car-related elements. As 360-degree video technology is making its entrance in virtual reality marketing campaigns, VR Taxi aims to re-appropriate the in-car-entertainment system. During their stay in Cologne, JODI has filmed places and districts from unusual perspectives. The work refers to the experience of speed and kinetic images.
Info
SAT 8 6 2019 / 20:00 - 22:00
SAT 15 + 22 + 29 6 2019 / 13:00 - 17:00
Venue: across cologne
Free admission
More information and online registration under www.taxi.noordkaap.org
Publication date: 11 May '19