Funda Gül Özcan winner of the Volkskrant Prize 2019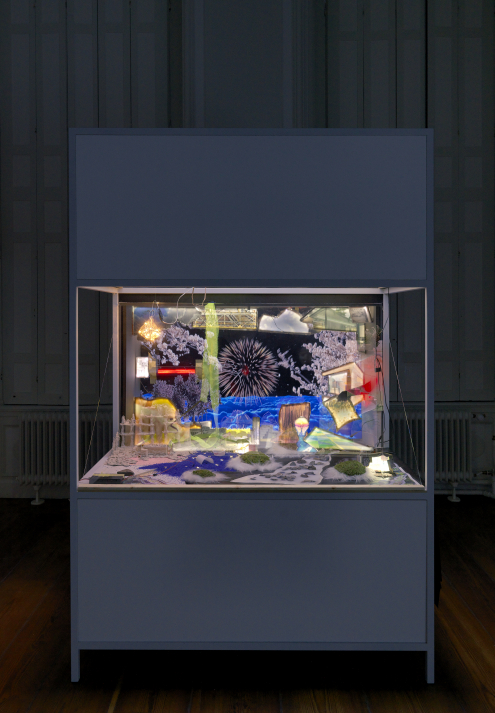 Funda Gül Özcan winner of the Volkskrant Prize 2019
Funda Gül Özcan is the winner of the Volkskrant Visual Arts Prize 2019. This was announced on Thursday evening during the broadcasting of the AVROTROS radio program Opium.
Under the chairmanship of former politician Andrée van Es, the jury unanimously chose Özcan because her work "maneuvers between strong anxiety and great cheerfulness." Moreover, the artist is at the beginning of "an even richer oeuvre" than until now.
The work of Özcan was nominated by Bart Rutten, director of the Centraal Museum in Utrecht.
Work by the three nominees can be seen in the Stedelijk Museum Schiedam until 16 June.
Furthermore, the work of Funda Gül Özcan is included in the exhibition Trouble in Paradise at the Kunsthal Rotterdam, until 26 May.
Image: Funda Gül Özcan 'My White Horse is Sick', 2017. Multimedia diorama at Upstream Gallery. Dimensions 230 x 154 x 87 cm.
Photo: Gert Jan van Rooij
Publication date: 19 Apr '19