Marc Bijl in 'Hybrid Sculpture' at Stedelijk Museum Amsterdam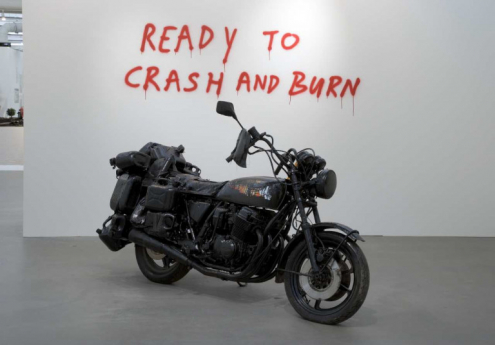 Marc Bijl in 'Hybrid Sculpture' at Stedelijk Museum Amsterdam
The exhibition Hybrid Sculpture at Stedelijk Museum Amsterdam includes work by Marc Bijl. The exhibition presents a selection from the Stedelijk collection, ranging from the nineties to the present, a period in which artists freely interpret the discipline of sculpture, always challenging and expanding the boundaries of the medium. The term 'hybrid' refers to the mixing of genres, styles and media, which is so typical of contemporary sculpture.
March 23 2019 - January 20 2020
More info here.
Image: Marc Bijl, Suicide Machine, 2003, mixed media, collection Stedelijk Museum Amsterdam.
Publication date: 27 Feb '19