Book 'La Casa Lobo' by León & Cociña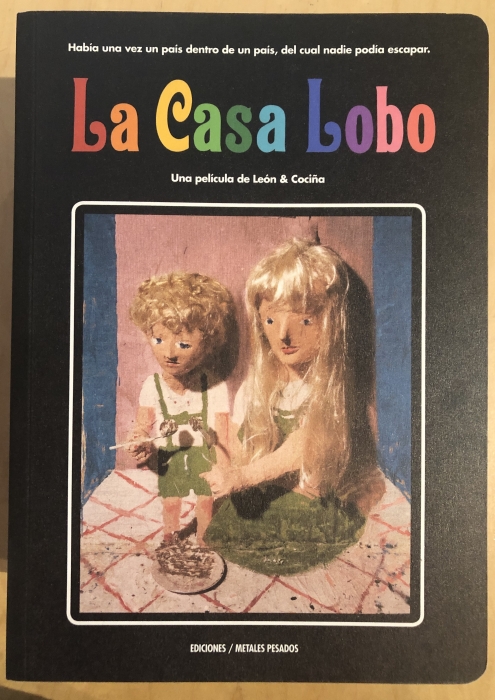 Book 'La Casa Lobo' by León & Cociña
The new publication La Casa Lobo by Christóbal León & Joaquín Cociña, is about the 7-year process of making their first feature-length stop-motion film of the same name. La Casa Lobo (The Wolf House) premiered in February 2018 at the Berlinale and has since than travelled to film festivals around the world, winning many awards and prizes. Upstream Gallery presented the film at Art Basel Miami Beach 2018.
For the incredibly time-consuming production process of the film, the duo initiated a nomadic studio project setting up temporary workshops in museums and other art institutions. Starting at Upstream Gallery in 2013 during their exhibition Flowers, the studio has traveled to Casa Maauad in Mexico City, Modern Art Museum Buenos Aires, Contemporary Art Museum of Chile and the Media Arts Biennale in Santiago de Chile among other locations. Each time, La Casa Lobo was presented as a work in progress. And by making the set part of the exhibition, the working process itself is turned into an artwork.
La Casa Lobo tells the story of Maria, a young refugee stationed in southern Chile after escaping from a sect. The film is inspired by Colonia Dignidad, a secretive and controversial sect in southern Chile established in the sixties by German immigrants. León & Cociña tell the story as if they were part of the sect. They pretend to be Colonia Dignidad's animation film company and make the film as an indoctrinating fairy tale.
The Spanish / English publication is available through Upstream Gallery.
La Casa Lobo will have its Dutch premiere in the spring of 2019.
Publication date: 10 Jan '19