Review of 'La Casa Lobo' (León & Cociña) on the Hollywood Reporter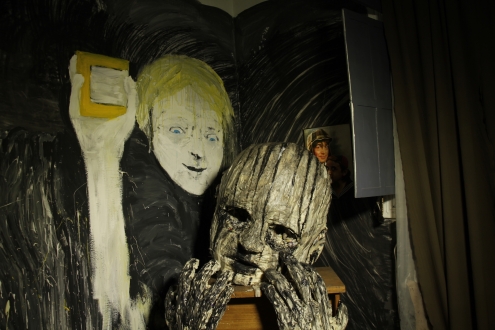 Review of 'La Casa Lobo' (León & Cociña) on the Hollywood Reporter
Jonathan Holland from the Hollywood Reporter wrote a review about Christóbal León and Joaquin Cociña's La Casa Lobo (The Wolf House).
"It's commonplace that folk and fairy tales have their dark sides, but they don't come much darker than in The Wolf House. Fusing Grimm, the early shorts of David Lynch and the stop-motion work of Jan Svankmajer into a visually engrossing, reference-rich and disturbing tale about the mental delirium of a young girl, the deeply uncanny pic makes for an unsettling viewing experience, a creative tour de force whose endlessly fascinating visuals are deliberately seductive and repellent in equal measure."
Read the full review here.
Publication date: 12 Dec '18