Constant Dullaart in Strasbourg Biennale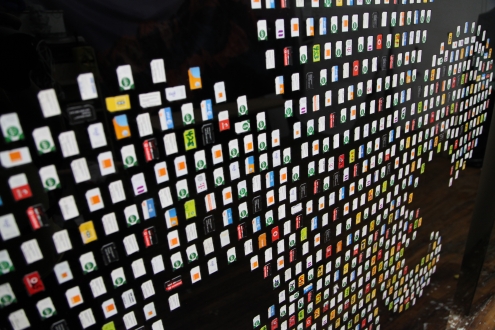 Constant Dullaart in Strasbourg Biennale
Works of Constant Dullaart are included in the first Strasbourg Biennale. Touch me, the exhibition with works of twenty internationally renowned artists, questions our relationship with new technology and how the internet has profoundly affected our behaviour and society.
strasbourg biennale
The first edition of the Strasbourg Biennale, Touch Me – Being a citizen in the digital age, invites you to explore the idea of citizenship in the digital era.
Touch Me invites us to connect to the fundamental issue of our time through the medium of contemporary art. The exhibition offers visitors the opportunity to interact with the central theme of the Strasbourg Biennale of Contemporary Art: humans's place in the digital age.
image
PVA Composition (Fleur de Lis, provider side), 2017
Acrylic, wood, sim cards, 238 x 119 cm
Publication date: 7 Dec '18