Frank Ammerlaan, Ronald Ophuis and Rafaël Rozendaal in exhibition 'Out of Office', Singer Laren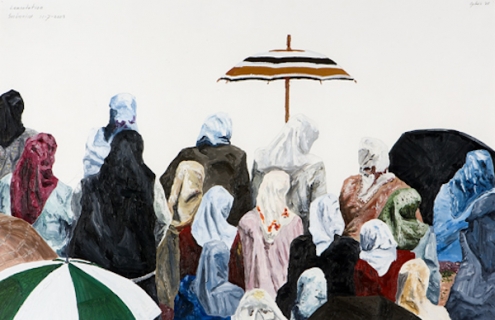 Frank Ammerlaan, Ronald Ophuis and Rafaël Rozendaal in exhibition 'Out of Office', Singer Laren
The work of Frank Ammerlaan, Ronald Ophuis and Rafaël Rozendaal will be part of the exhibiton Out of Office at Museum Singer Laren. The exhibition brings tohether rarely shown works from various Dutch corporate collections.
out of office. art treasures from corporate collections
More than 150 rarely shown art-historical highlights from various Dutch corporate collections exchange their familiar place in offices and companies for a place in the museum.
Singer Laren offers in collaboration with the Dutch Association of Corporate Collections (VBCN) from 11 December to 7 April a surprising art historical overview of 75 years of Dutch art from corporate collections.
With works by artists such as Karel Appel, Marlene Dumas, Armando, Jan Schoonhoven and Folkert de Jong, exciting connections are shown between artists from different periods and between the various corporate collections.
images
Ronald Ophuis, Lamentation Srebrenica.
Rafaël Rozendaal, Abstract Browsing 16 03 02 (Google Image). Photo Gert Jan van Rooij.
Publication date: 4 Dec '18