Rafaël Rozendaal and JODI in Stedelijk Museum exhibition 'Freedom of Movement'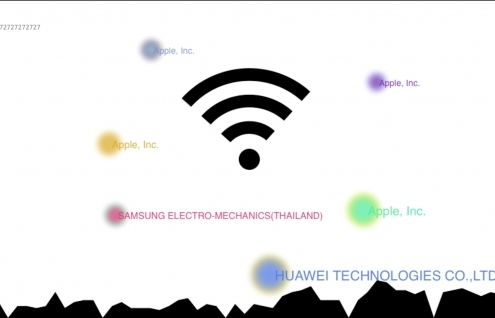 Rafaël Rozendaal and JODI in Stedelijk Museum exhibition 'Freedom of Movement'
Works of JODI and Rafaël Rozendaal are on show in the new exhibition Freedom of Movement at the Stedelijk Museum Amsterdam.
freedom of movement - Municipal art acquisitions 2018
Each year, the Municipal Art Acquisitions focuses on a different discipline. This year's edition focuses on time based media: artworks that last for a specific length of time, such as film and video work, internet art, performance, dance, sound art, and even workshops.
The title Freedom of Movement refers to the ability of citizens to travel, visa-free, outside their native land. As neo-nationalist and populist political movements gain traction in the West, usage of the phrase "freedom of movement" has become loaded with connotative associations. How much freedom do we have, and how much do we allow others? Interpreted poetically, the notion of "Freedom of Movement" also refers to the body itself: its ability to move, take action and have agency.
From a variety of perspectives, the works in the exhibition engage with movement as a political fact and explore the idea of movement, and migration, (a theme explored by Stedelijk over the past year). The show presents artworks addressing the restriction of movement, the varying power of nations' passports, surveillance performed by the Dutch Immigration and Naturalization Agency, the conflicts of dual identity and the integrity of the body.
SUBMISSIONS AND SELECTION
Artists working in the Netherlands were invited to submit work via an open call and, of the 399 submissions, a jury selected 20 artists to be shown in the exhibition: Isabelle Andriessen, Yael Bartana, Verena Blok, Melanie Bonajo, Kate Cooper, Danielle Dean, Deniz Eroglu, Juan Arturo García González, Sara Sejin Chang (Sara van der Heide), JODI, Jort van der Laan, Basir Mahmood, Polina Medvedeva, Rory Pilgrim, Falke Pisano, Michele Rizzo, Rafaël Rozendaal, Joy Mariama Smith, Jonas Staal, and Remco Torenbosch. During the exhibition, the Stedelijk will announce which pieces it has chosen to acquire for its internationally renowned collection.
JURY
The exhibition's open call was juried by a group of five experts in the field of time-based media: choreographer Ligia Lewis, curator and Shadow Channel course director Juha van 't Zelfde, artist Harm van den Dorpel, and If I Can't Dance curator Susan Gibb, chaired by Stedelijk Museum Curator of Contemporary Art, Time-based Media Karen Archey.
The Proposals for Municipal Art Acquisitions is a series of biannual exhibitions organised with the financial support of the Municipality of Amsterdam.
images
JODI, WiFi, 2018.
Rafaël Rozendaal, Aesthetic Echo.com, 2009.
Publication date: 26 Nov '18