Constant Dullaart in 'Algorithmic Superstructures', Impakt Festival, Utrecht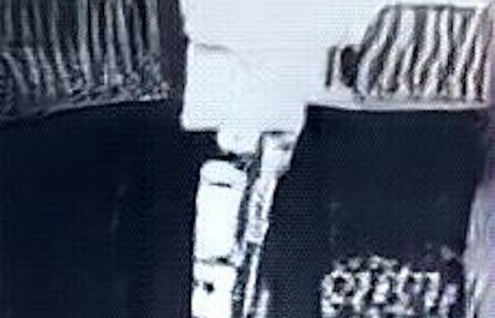 Constant Dullaart in 'Algorithmic Superstructures', Impakt Festival, Utrecht
Constant Dullaart is, together with artist and researcher Adam Harvey, part of the exhibition Algorithmic Superstructures during Impakt Festival in Utrecht (24 - 28 October 2018). He will show work concering machine learning technologies.
the european classes, euronet
Among the ever evolving machine learning technologies, so-called 'convolutional networks' (ConvNets) are increasingly developed to recognise objects within photographic images. The artists have retrained these image recognition networks to include European artefacts, creating an image dataset. The underlying questions is how Europe's diverse cultural output can be represented within this dataset. And what is a networks' capacity to recognise what is deemed European. By illustrating the networks' ability to draw out cultural bias, the artists show a networks understanding and interpretation of Europe in 2017.
The video problematises a machine's visual understanding of European culture in light of the geopolitics of data sets. It questions the networks capacity to learn on the basis the collected images. Visitors can access the EuroNet via the touchpad.
algorithmic superstructures
Algorithmic superstructures are crystallizing into an overarching framework, radically changing and challenging the fabrics of society, including our understanding of public democracy, media ecology and collective action. Our increasingly encoded environment is mediated by digital devices and facilitated by computational infrastructure.
The exhibition illustrates how new technologies have become instrumental in advancing some of the greatest challenges we are facing today: the dissociation of publics leading to increased populist tendencies, authoritarianism and social conflicts and an ambient feeling of instability and insecurity on a global scale.
The works in the exhibition are referential to new forms of governance and hegemony being established, that stand in opposition to democratic values and procedures. Illustrating how algorithmic superstructures are shaping our thinking, our perception, and value system, they speak to a need for accountability and new forms of public democracy. The exhibition asks how, in this landscape, we can preserve our democratic legitimacy whilst embracing technological developments and maintaining the integrity of democratic processes
The exhibition is in two locations: IMPAKT Center for Media Culture, Lange Nieuwstraat 4 and Casco/FOTODOK, Lange Nieuwstraat 7
Opening Exhibition: Wednesday 24 October at 17:00
Opening hours: Oct 25-28 10:00-18:00
After the Festival the exhibition will remain on view until 11 November. Opening hours: Wed-Sun 13:00-18:00
Publication date: 17 Oct '18