Frank Ammerlaan nominated for Wolvecampprijs 2018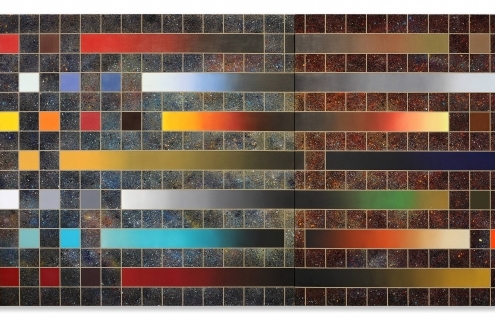 Frank Ammerlaan nominated for Wolvecampprijs 2018
Frank Ammerlaan is nominated, together with Raquel van Haver and Sam Samiee, for the 11th edition of the biennial Wolvecampprijs.
The jury consists of chairman Edwin Jacobs (director Dortmunder U), Anne Wenzel (visual artist), Özkan Cölpinar (member of the Culture Council), Krist Gruijthuijsen (director KW Berlin) and Ralph Keuning (director De Fundatie). They wanted to make a statement by nominating three artists who work in their own way within the tradition of painting.
The Wolvecampprijs is a biennial national prize for painting and was created in 1998 as a tribute to the painter Theo Wolvecamp, member of the Cobra movement, and painting in general.
On Saturday, September 29, at the opening of the presentation of the three nominees in Hengelo, the jury will decide who will be the winner of 2018. The exhibition with work of the 3 nominees will be on view from 30 September - 7 October 2018.
More info: Wolvecampprijs 2018
Publication date: 25 Sep '18