Solo exhibition Ronald Ophuis at Ceysson & Bénétière Gallery, Luxembourg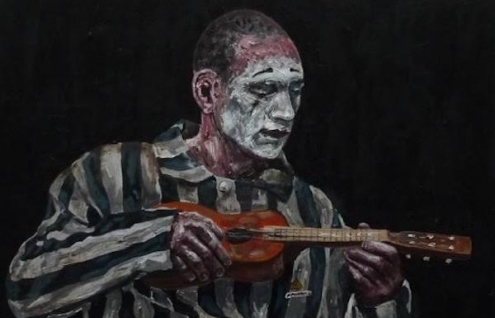 Solo exhibition Ronald Ophuis at Ceysson & Bénétière Gallery, Luxembourg
Ceysson & Bénétière gallery presents Painful Painting an exhibition by Ronald Ophuis. The exhibition is composed of several narrative threads from Ophuis' most recent work, from the survivors of concentration camps of World War II and the perpetrators and victims of the civil wars in Africa to the more recent conflicts in the Middle East.
what, when, where
Painful Painting
22 September - 10 November
Ceysson & Bénétière Gallery, 13 - 15 rue d'Arlon, Wandhaff
image
Ronald Ophuis, Teatro La Tregua (Theater Het Respijt). Poland July 1945, 2017.
Publication date: 6 Sep '18