'De Meest Eigentijdse Schilderijen Tentoonstelling', Dordrechts Museum, with Frank Ammerlaan, Ronald Ophuis and Rafaël Rozendaal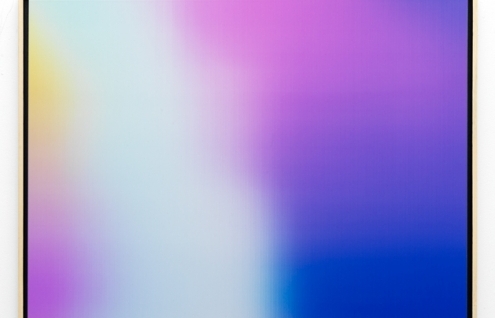 'De Meest Eigentijdse Schilderijen Tentoonstelling', Dordrechts Museum, with Frank Ammerlaan, Ronald Ophuis and Rafaël Rozendaal
The exhibition De Meest Eigentijdse Schilderijen Tentoonstelling at the Dordrechts Museum includes work from Frank Ammerlaan, Ronald Ophuis and Rafaël Rozendaal.
DE MEEST EIGENTIJDSE SCHILDERIJEN TENTOONSTELLING
The title of the exhibition refers to a painting by Dutch painter René Daniëls. It shows that painting is still very current and alive, even though other media dominate contemporary art right now.
The exhibition consists of work by almost 30 Dutch artists who show their recent work.
WHAT, WHEN, WHERE
De Meest Eigentijdse Schilderijen Tentoonstelling
1 July - 7 October 2018
Dordrechts Museum, Museumstraat 40, Dordrecht
IMAGES
Rafael Rozendaal, Into Time 16 09 07, 2016.
Frank Ammerlaan, Detail of Untitled, 2018.
Ronald Ophuis, Teatro la Tregua (clown + skull), Poland July 1945, 2015.
Publication date: 22 Jun '18