Marinus Boezem in art routes in Amsterdam in the manifestation Pay Attention Please! by Public Art Amsterdam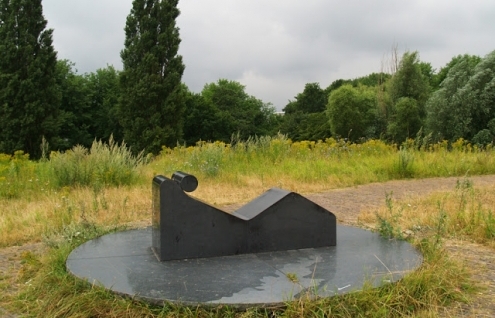 Marinus Boezem in art routes in Amsterdam in the manifestation Pay Attention Please! by Public Art Amsterdam
During the manifestation Pay Attention Please!, an initiative by Public Art Amsterdam, two works of Marinus Boezem are included in the art routes through the Nieuw-West and Noord neighbourhoods in Amsterdam.
pay attention please!
Pay Attention Please! is an initiative of Public Art Amsterdam, which is a collaboration of eleven leading Amsterdam art institutions: CBK Zuidoost, De Appel, Framer Framed, GET LOST – art route, Frankendael Foundation, LAPS / Gerrit Rietveld Academy, Stichting NDSM – werf, Oude Kerk Amsterdam, P/////AKT, Stedelijk Museum and TAAK.
During Pay Attention Please! we're going outside, to explore the remarkable, unconventional, historical ànd contemporary art Amsterdam has to offer. Roam the streets of Zuidas, be surprised in Nieuw West, get to know the many faces of Noord, explore Oost, wander about NDSM or see De Wallen with fresh eyes.
In six Amsterdam neighbourhoods special routes have been mapped out which take you past unique existing artworks, new (temporary) art and interesting art institutions. The routes take you especially to the frayed edges of the city, where a lot lies to be discovered. Using the map and the navigation on the website to put together your own favourite art route, you can guide yourself and decide where to start and end your tour. There is information to be found about over 100 works of art.
Find the different art routes here.
marinus boezem
The works of Marinus Boezem that can be found in the routes are:
Observatorium (1992), Buikslotermeerpark (Noord). More info here.
Tectona Grandis (1993), Ecuplein (Nieuw-West), Amsterdam. More info here.
Publication date: 21 Jun '18