Jen Liu one of the four recipients for the 2018 ART + Technology Lab at LACMA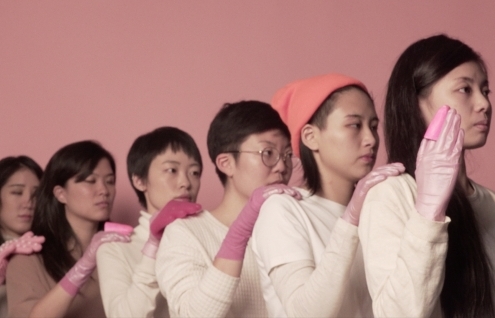 Jen Liu one of the four recipients for the 2018 ART + Technology Lab at LACMA
Also read the newsitem on Artforum, link
Jen Liu is one of the four recipients of the 2018 Art + Technology Lab Awards at LACMA (Los Angeles County Musuem of Art).
The grant awards include monetary and in-kind support for projects that engage emerging technologies. LACMA issued the 2018 Request for Proposals in December 2017, and the museum received over 430 submissions. The four grant recipients selected for 2018 will work with neural networks, genetic engineering, navigation systems, and bio-mimetic robotics.
Jen Liu will combine genetic engineering and labor activism to investigate the production of synthetic meat and highlight the plight of female factory workers in South China. As part of the project, Liu will prototype wearable sculpture/accessories and develop 3D animations to connect the public to her explorations into the transference of genetic messages. Liu's project is titled Pink Slime Caesar Shift.
In September, Jen Liu will have a solo exhibition at Upstream Gallery, presenting her ongoing project Pink Slime Caesar Shift.
IMage
Jen Liu, still of Pink Slime Caesar Shift (Prospectus), 2018, 4K video with two-channel sound, 24 min, 20 sec.
Publication date: 19 Jun '18