Marinus Boezem in group exhibition 'The Hum Comes From the Stumuch', Gladstone Gallery, Brussels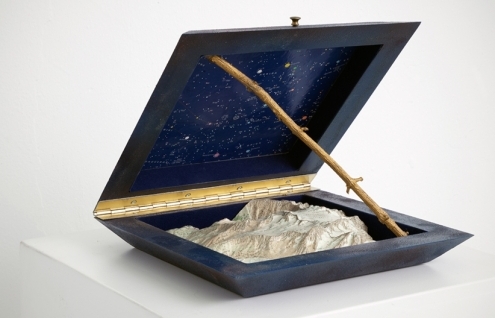 Marinus Boezem in group exhibition 'The Hum Comes From the Stumuch', Gladstone Gallery, Brussels
Next to Upstream Gallery's solo presentation of early works by Marinus Boezem at Art Basel 2018 (June 14-17, Feature Section, Booth J9), the work of Marinus Boezemcan be seen in various exhibitions this summer.
THE HUM COMES FROM THE STUMUCH
Marinus Boezem's work can be seen in the group exhibition The Hum Comes From the Stumuch at Gladstone Gallery Brussels, curated by Kasper Bosmans.
The artists in this exhibition have been brought together by Kasper Bosmans who recognized a shared conceptual and visual sensitivity in their work that relates to events that matter in our everyday life. The title of the show derives from an untitled and undated work by Jack Smith (1932-1989), which reads: "My voice is low the hum comes from the stumuch. The effortless tones seem to come out sounding best. Don't be afraid to be nasal - the nostrils to be relaxed & able to breathe have to be a bit nasal."
Other artists shown in the exhibition are Marthe Ramm Fortun, Jean Katambayi Mukendi, Sara Sejin Chang (Sara van der Heide), Jack Smith & Trevor Yeung.
WHAT, WHEN, WHERE

The Hum Comes From the Stumuch
June 21 - July 13
Gladstone Gallery,12 Rue du Grand Cerf, Brussels, Belgium
Image
Marinus Boezem, Della Scultura & La Luce, 1985. Plastic, paper, wood, metal, 27 x 25 x 25 cm. Photo: Gert Jan van Rooij
Publication date: 14 Jun '18