Marinus Boezem in group exhibition 'Mental Landscapes / Natural Trajectories', Palermo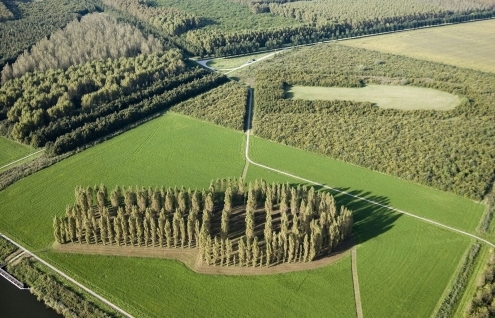 Marinus Boezem in group exhibition 'Mental Landscapes / Natural Trajectories', Palermo
Next to Upstream Gallery's solo presentation of early works by Marinus Boezem at Art Basel 2018 (June 14-17, Feature Section, Booth J9), the work of Marinus Boezem can be seen in various exhibitions this summer.
Mental Landscapes / Natural Trajectories
The group exhibition Mental Landscapes / Natural Trajectories, curated by Lorenzo Bruni, a collateral event of Manifesta 12 – the European Nomadic Biennial – and part of the official calendar of Palermo Capital of Culture 2018, will open on Thursday, June 14 at 6pm at the G.G. Gemmellaro Geological Museum in Palermo, in collaboration with SIMUA, the city's University Museum System.

The exhibition, curated by Lorenzo Bruni, reflects on the prerogatives that could today express the concept of the "ideal" landscape from both a nature and intercultural interaction perspective. The purpose of the project is to consider landscapes as territories to share in experiencing its discovery, as well as in the reinstatement of the concept of community.
The artists invited to intervene in the Geological Museum, thus entering into a dialogue with the collection and its particular museum display, are internationally renowned artists, among which Marinus Boezem, that have been active since the 1960s and among the first to explore the dialogue between nature, culture and language.
What, When, Where
Mental Landscapes / Natural Trajectories
June 14 - September 30
Museo di Geologica G. G. Gemmellaro, Sistema Museale di Ateneo (Simua), Corso Tukory 131, Palermo, Italy
Image
Marinus Boezem, Gothic Growth, Project - Green Cathedral 1978/87 – present. Photo on dibond.
Publication date: 8 Jun '18