Constant Dullaart in group exhibition 'When Facts Don't Matter' in Lismore, Ireland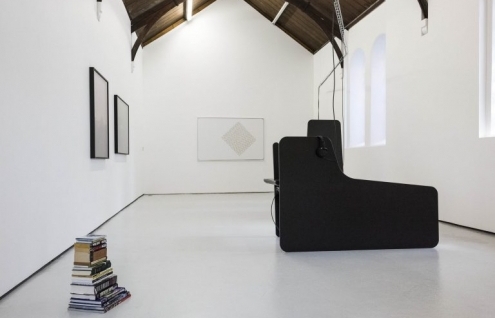 Constant Dullaart in group exhibition 'When Facts Don't Matter' in Lismore, Ireland
Constant Dullaart's work is on view in Ireland at St. Carthage Hall, Lismore as a part of Lismore Castle Arts. The group exhibition When Facts Don't Matter is about how artists are responding to surveillance and data capture.The exhibition looks at various aspects of online data capture and our willingness to offer up our own autonomy in the new virtual world we inhabit. Are we enslaving ourselves in a neo-liberal virtual reality? Other artists in the exhibition are Alan Butler, Eva & Franco Mattes, Trevor Paglen and Suzanne Treister.
The exhibition runs from 26 May - 8 July.
Images
Exhibition view at St. Carthage Hall.
Constant Dullaart, PVA Composition (Diamond), 2017. Forex, aluminium, SIM cards, 117 x 182 cm.
Publication date: 5 Jun '18