Marc Bijl in group exhibition Neue Heimat at Willem Twee, Den Bosch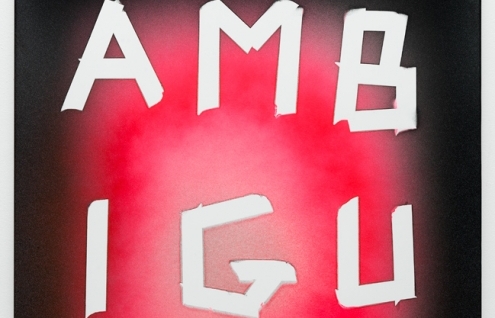 Marc Bijl in group exhibition Neue Heimat at Willem Twee, Den Bosch
On May 6th, the group exhibition Neue Heimat opens at Willem Twee in Den Bosch. The exhibition includes several works by Marc Bijl.
The exhibition revolves around the contemporary definition of 'home' in times of a transcultural life. Neue Heimat reflects on topics such as the effects of immigration and the coming together of a great diversity of cultures by means of contemporary art. The exhibition runs from May 6th until June 8th, 2018.
Image: Marc Bijl, Ambiguous, 2017. Powdercoating on aluminium, 100 x 70 cm. Photo: Gert Jan van Rooij.
Publication date: 3 May '18