Annet Dekker on Harm van den Dorpel's Deli Near.info at LIMA, Amsterdam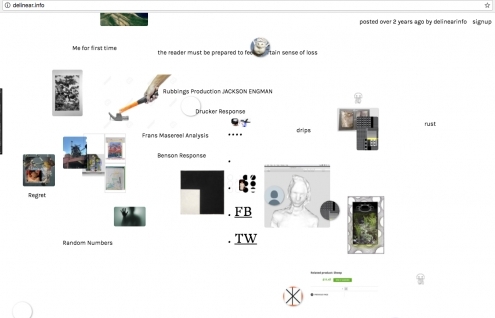 Annet Dekker on Harm van den Dorpel's Deli Near.info at LIMA, Amsterdam
On Wednesday April 11th, reasearcher, writer and curator Annet Dekker will speak about the cultural and material implications of Harm van den Dorpel's Deli Near. info.
Cultural Matter is a series of exhibitions and events at LIMA that provide a platform for the international discussion of digital art and aims to develop new strategies for the presentation and preservation of these artworks.
Harm van den Dorpel's work Delinear.info (2014) is exhibited at LIMA from March 14 until April 25.
Harm van den Dorpel plays a key role in the genesis of the post-internet movement. Often in his work, feedback systems are present that connects computer algorithms and networks in order to trigger a dialogue that includes himself. Often in this networked practice, the final image of the work is created. Van den Dorpel lives and works in Berlin.
The internet is dominated by controlling and selecting (and censoring) structures and algorithms. Dutch artist Harm van den Dorpel questioned how he as an artist could intervene in these structures, and built a complete up and running digital social network Delinear.info. With this work, van den Dorpel wants to undermine the dominant linear structures which are central to the feeds of mainstream social media. Because the users are able to link any content element (image, website, text, video) in a non-hierarchical structure on any other page, a collection of associative collages arise; partly made by individuals, but mostly created by joint efforts. The totality of this network forms the work of art, which despite - or thanks to - the user content contains a strong signature.
EVENT
Cultural Matter: Annet Dekker on Delinear.info (Pt.II)
Wednesday April 11, 7.30 PM
7,50 / 5 / free with Cineville
Attend the Facebook event here.
EXHIBITION
March 14 - April 25, 2018
Every day, 5 - 11 PM
LIMA (in the basement of LAB111) Entrance is free
Publication date: 5 Apr '18