Ronald Ophuis in KUNST IS LANG | Mister Motley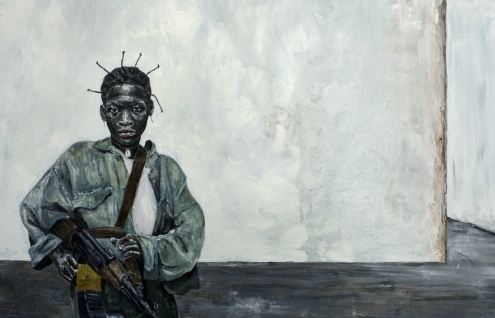 Ronald Ophuis in KUNST IS LANG | Mister Motley
On Wednesday April 4th, Ronald Ophuis will participate in Mister Motley's KUNST IS LANG - the live radio interview recorded at VondelCS (Amsterdam). For one hour, Luuk Heezen will talk with Ronald Ophuis about his paintings, artistry and view of the world.
During the interview, artist Annabelle Binnerts is also present to respond visually to the conversation.
KUNST IS LANG (en het leven is kort) - ART IS LONG (and life is short) - is a radio broadcast presented by Mister Motley and Luuk Heezen. Talking about art is like balancing on a thin line: on the one hand the danger of ending up in a swamp of vagueness, in which every meaning drowns - on the other hand the trap of restrictive language that flattens out all meaning. In KUNST IS LANG, every week an artist is asked to step on the line, to take the inevitable wind of doubt for granted, and to find an abrasive balance during the conversation, and to shuffle to undiscovered terrain.
Every Wednesday evening between 20.00 and 21.00 hours, live at VondelCS, broadcast on AmsterdamFM. The broadcasts can later on be watched/ listened to through Podcast, Soundcloud, Youtube and on the Mister Motley website.
Click here for more information about the interview (in Dutch).
Publication date: 4 Apr '18