Noor Nuyten in 'Declaration' at ICA Richmond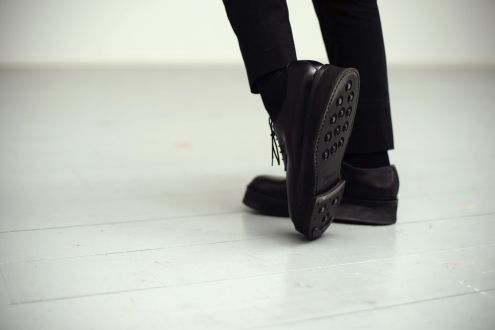 Noor Nuyten in 'Declaration' at ICA Richmond
Work by Noor Nuyten will be part of the exhibition Declaration, the first exhibition in the Institution for Contemporary Art (ICA) in Richmond, Virginia.
Virginia Commonwealth University (VCU) will unveil the Institute for Contemporary Art (ICA), a new, non-collecting contemporary art institution designed by Steven Holl Architects in partnership with BCWH Architects in Spring 2018. The ICA's inaugural exhibition, Declaration will explore contemporary art's power to catalyze change, and will feature painting, sculpture, multimedia works, site-specific installations, and time-based performances by emerging and established artists. Featuring new work and commissions by artists from Richmond and around the globe, "Declaration" will examine themes of protest, social justice, connection, and creative community.
The exhibition runs from April 21st until September 9th, 2018.
About the exhibition
Why Declaration? Declarations mark beginnings, clarify intentions, and propose a social contract. This is true, whether we think about something as personal as a declaration of love between two people, or as grandly public as the Declaration of Independence. In love, politics, or art, we can't know if our declarations will be heard, how they will be received, or where they'll lead us.
The inaugural exhibition explores these ideals through a dynamic mix of projects from over 30 emerging and established artists, each speaking to pressing social issues. The exhibition will fill the ICA and reach into the city. It will feature many premieres and ambitious commissions, including several created in collaboration with Richmond citizens. The works in Declaration reflect the growing number of voices we encounter on a daily basis, speaking in varied modes, tones, and intensity.
In this era of intense debate and social change, we need real conversations about the weight of the past, the state of the world, and possible futures. Declaration is infused with our belief in the transformative power of art and artists as well as the importance of contemporary art and ideas here at VCU and in Richmond. Think of this show as a declaration of what the ICA hopes to be — welcoming, challenging, dynamic, and relevant.
Artists
Nidaa Badwan | Martin Bonadeo | Tania Bruguera | Peter Burr and Porpentine Charity Heartscape | Cassils | CHIM↑POM | Andrea Donnelly | Edie Fake | Hope Ginsburg | GWAR | Kate Just | Titus Kaphar | Amos Paul Kennedy Jr. | Autumn Knight | Lily Lamberta and All the Saints Theater Co. | Mingwei Lee | Cannupa Hanska Luger | Noor Nuyten | Geof Oppenheimer | Cheryl Pope | Paul Rucker | Curtis Talwst Santiago | Marinella Senatore | Jon-Phillip Sheridan | Deb Sokolow | Tavares Stratchan | Betty Tompkins | Stephen Vitiello | Levester Williams | Winter Count Collective
Publication date: 21 Apr '18