Solo exhibition Jeroen Jongeleen 'Counterclockwise'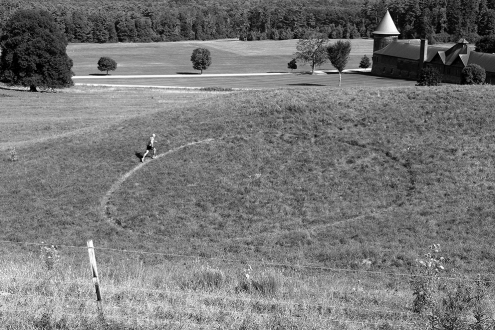 Solo exhibition Jeroen Jongeleen 'Counterclockwise'
On March 15th, the solo exhibition Counterclockwise by Jeroen Jongeleen will open at Harlan Levey Projects, Brussels.
Since the 90s, Jeroen Jongeleen's practice has consisted of ephemeral interventions into urban space as a means of questioning the inherently ideological nature of urban development and the underlying political and private interests at stake.
Through challenging structures in advertising, architecture and other signifiers of regulated public behavior, these gestures re-negotiate the relationship between an environment and its inhabitants, and examine the ways in which each leaves its traces upon the other.
In his second exhibition with the gallery, Harlan Levey Projects presents works from two of Jongeleen's projects, which share a common investigation into the impressions left behind by individuals and their environments.
Opening reception:
Thursday, March 15th, 17.30 - 20.30 hours
Harlan Levey Projects
46 Rue Jean d'Ardenne Straat
1050, Brussels, Belgium
Image: Jeroen Jongeleen, Running a Circle Clockwise, Shelburne Farms, 2015
Publication date: 9 Mar '18