Jen Liu in group exhibition at the Phillbrook Museum, Oklahoma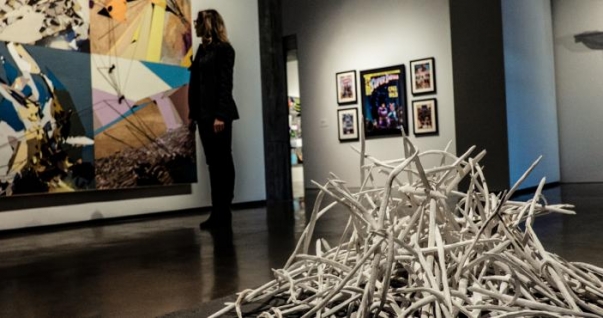 Jen Liu in group exhibition at the Phillbrook Museum, Oklahoma
In 2017, Jen Liu was an artist-in-residence at the Tulsa Artist Fellowship in Tulsa, Oklahoma.
TAF is celebrating its second year with the group exhibition NEW/NOW: Works by the Tulsa Artist Fellowship at Philbrook Downtown. Philbrook presents the first-ever museum exhibition dedicated to works by fellows in the Tulsa Artist Fellowship program. Highlighting a diverse range of media and styles from more than 20 artists, this special exhibition offers viewers a glimpse at compelling, contemporary work being created in Tulsa. It's new. It's now.
The exhibition runs until March 3rd.
Publication date: 9 Feb '18