Whitney Museum acquires two works by Rafaël Rozendaal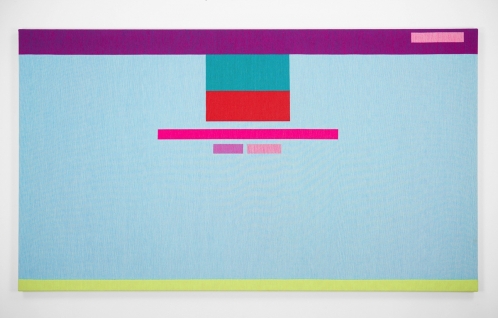 Whitney Museum acquires two works by Rafaël Rozendaal
Upstream Gallery is pleased to announce that the Whitney Museum of American Art has acquired Abstract Browsing 17 03 05 (Google) (2017) and Into Time 14 11 03 (2015) by Rafaël Rozendaal, two important works by the artist to enter the Whitney's collection.
Rafaël Rozendaal (1980) is a Dutch-Brazilian artist who lives and works in New York. His artistic practise comprises websites, installations, prints and writing. His work takes shape through a range of transformations – from movement into abstraction, from virtual into physical space, and from website to print – with all of them informing each other. All of his works have one thing in common: they stem from a fascination with moving images and interactivity in its most basic form. Although Rozendaal is best known for his artworks in the form of websites, he sees no hierarchy between his websites and physical works: 'The experience that you have when you are at home using Abstract Browsing on your computer is as authentic as viewing one of the tapestries in a gallery. From my point of view: the Internet is like a waterfall, an exhibition more like an aquarium'.
Abstract Browsing
In 2014, Rozendaal developed the plug-in Abstract Browsing. Its code alters information from websites: images, advertisements and text fields are transformed into brightly colored geometric elements. This way, the narrative of the Internet makes room for an abstract composition that reveals the underlying structure of websites. Rozendaal collects thousands of screenshots of Abstract Browsing generated compositions. A number of these are then selected by him to be produced as tapestry. Rozendaal: 'I look for compositions that are the least picturesque. Painting is about a concentrated view, about beauty rather than utility. Websites are built exactly the opposite: developers are constantly looking for new structures that entice users to click somewhere, generating the highest advertisement revenue. Websites are created from necessity and efficiency, not beauty. I select compositions that are a bit awkward, unlike classic abstract painting that is about tranquility and contemplation.' Internet art and the loom are less far apart than one might think. Rozendaal: 'It feels natural to work with this technique. The loom stood at the beginning of the industrial revolution; the punch card for mechanical looms was the first form of digital image storage. Not all output of computer art finds its manifestation on screens.'

Lenticular prints
In 2013, Rozendaal started creating a new series of physical objects based on digital works. For these works he uses the medium lenticular painting: the image changes along with the point of view of the observer. In this way, an object can have the same physical properties as the digital works: there is movement, interaction with the viewer, and an endless number of compositions.

Rozendaal's work is regularly exhibited, not only in Europe and the U.S. but also in Asia and South America. He has worked with institutions such as the Centre Pompidou, Kunstverein Frankfurt, TSCA Gallery Tokyo, Seoul Art Fair, Media Art Institute, Kunsthal Rotterdam, Hammer Museum LA and the Stedelijk Museum Amsterdam.
About the Whitney
The Whitney Museum of American Art, founded in 1930 by the artist and philanthropist Gertrude Vanderbilt Whitney (1875–1942), houses the foremost collection of American art from the twentieth and twenty-first centuries. Mrs. Whitney, an early and ardent supporter of modern American art, nurtured groundbreaking artists at a time when audiences were still largely preoccupied with the Old Masters. From her vision arose the Whitney Museum of American Art, which has been championing the most innovative art of the United States for more than eighty years. The core of the Whitney's mission is to collect, preserve, interpret, and exhibit American art of our time and serve a wide variety of audiences in celebration of the complexity and diversity of art and culture in the United States. Through this mission and a steadfast commitment to artists themselves, the Whitney has long been a powerful force in support of modern and contemporary art and continues to help define what is innovative and influential in American art today.

The acquisition of the works by Rafaël Rozendaal is made possible with the generous support of the Robert D. Bielecki Foundation.
Publication date: 16 Nov '17