Marc Bijl and Ronald Ophuis in Apocalyps at Art Chapel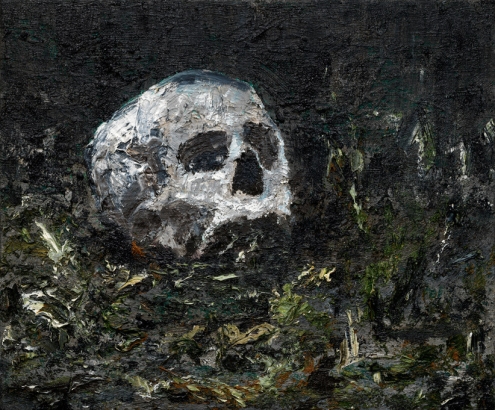 Marc Bijl and Ronald Ophuis in Apocalyps at Art Chapel
Art Chapel Amsterdam presents the group exhibition Apocalyps that includes work by Marc Bijl and Ronald Ophuis. Apocalyptic scenes have played a major role in art throughout the centuries as means to point to the threat of evil. With Picasso's Guernica, painting seemed to have reached the point at which no new images depicting violence and destruction could be created without the use of clichés. Some images like the war in the Middle East and 9/11 appear only suitable for the domain of photography. In the Apocalyps exhibition, however, contemporary artists - in different media and in their own way - react to the current topicality and current electoral debates dealing with injustice, violence and extreme situations.
The exhibition will open on November 10 between 19.00 and 21.00 hours and run until December 17.
Image: Ronald Ophuis, Skull Srebrenica, 2015. Oil on canvas, 50 x 60 cm. Photo: Gert Jan van Rooij.
Publication date: 2 Nov '17