Alicia Framis in Thessaloniki Biennále of Contemporary Art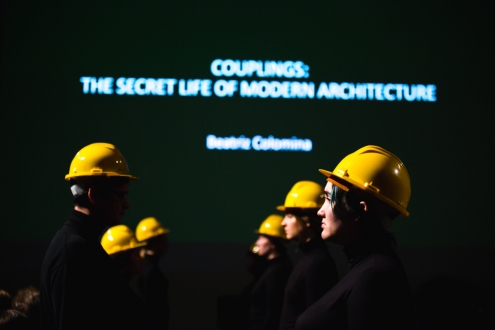 Alicia Framis in Thessaloniki Biennále of Contemporary Art
From September 30 till the 14th of January, the 6th Thessaloniki Biennále of Contemporary Art will take place. This years edition goes under the titel of Imagined Homes. Work by Alicia Framis is included in the main exhibition at the State Museum of Contemporary Art (SMCA).
A journey to four continents and 37 countries is promised to the visitors to the 6th Thessaloniki Biennale of Contemporary Art, through the works of 95 individual artists and groups participating in this year's main exhibition and performance festival.
Home, as an imagined construct, constitutes the thematic core of the 6th Thessaloniki Biennale. The terms "hearth" (hestía) and "home", here refer to notions not only of residence, but also of community and homeland, a place where one feels safe and accepted, has one's roots, and develops the core of one's social and family relationships. Today, however, for much of the world the above notions are uncertain, with thousands of people obliged to leave their homelands for other, hopefully safer, places. These notions therefore exist only within the imaginary, as constructs, projections and expectations.
Taking today's increasing immigrant influx as its starting point, the 6th Thessaloniki Biennale focuses on the fluidity and continuous redefinition of the notion of "home". The topics upon which the research and formation of the artistic, educational, and exhibition programs are based are therefore: the contemporary diaspora; identities; the emerging feelings of familiarity; new practices of assimilation, acceptance, and co-existence that correspond to alternative understandings of gender, religion, family, and community in the widest sense possible.
Opening: Saturday 30th September, 5 - 8 pm
The exhibition runs from 1 October '17 until 14 January '18
State Museum of Contemporary Art
21 Kolokotroni St., Moni Lazariston, Stavroupoli 564 30, Thessaloniki
Image: Alicia Framis, Century 22, 2017
Publication date: 4 Oct '17