Jan Robert Leegte's Google Maps as a Sculpture in Berlin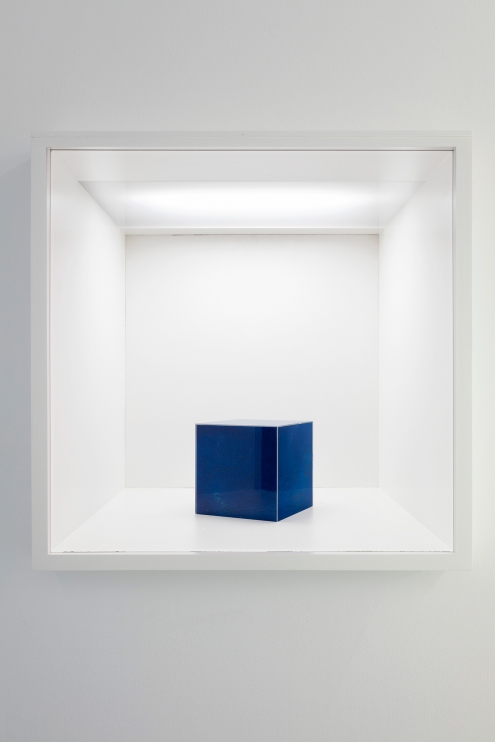 Jan Robert Leegte's Google Maps as a Sculpture in Berlin
Berlin based gallery Neumeister Bar-Am presents a new Google Maps as a Sculpture (2017) by Jan Robert Leegte in it's 80 cm3 project space Würfel BLN. Leegte was among the first artists who were involved with Internet art in the 1990s. Since 1997, he has become known for creating art in the form of websites, which he frequently connects to art historical movements such as minimalism, land art and conceptualism.
Leegte also translates the themes of his work to offline media such as print, sculpture and projections.
By transposing digital interfaces, browser windows and 'on-screen' graphics into physical objects, Leegte's ending results are thought provoking and at times comical.
Since his practice began, the internet and its offerings have become more advanced and evolved than ever. Here, in Google Maps as a Sculpture, we see a portion of perhaps the most revered accurate mapping there is today (Google Maps) wrapped around a cube.
We assume the surface of the map represents an actual location/s on the planet. However, out of context and being randomly obtained, we do not know where. Printed, manipulated and presented in this physical format, Leegte highlights how easily this accurate information is rendered useless, through simple sculptural abstraction. The exact location on the map, whilst it must exist, remains obscured,transforming into a material surface.
The exhibit runs from 24 June until 29 July 2017. More information, click here.
Publication date: 5 Jul '17