Solo exhibition Raymond Barion at Kunstfort Vijfhuizen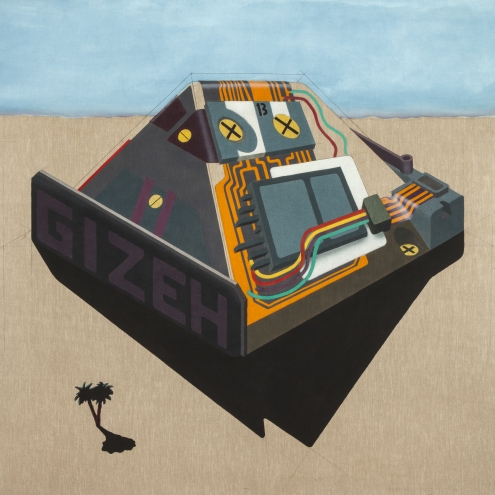 Solo exhibition Raymond Barion at Kunstfort Vijfhuizen
This Sunday is the opening of the solo exhibition by Raymond Barion at Kunstfort Vijfhuizen. This cultural venue is located between Amsterdam and Haarlem.
This overview of the Dutch-Belgian artist shows paintings, drawings, studies and sculptural objects. Since 1980 Barion has been making the desolate landscapes, with characteristic elements of neon and architecture. Filled with their abandoned machinery, mythical decors and alternative visions of the future the paintings can be construed as a prophecy of today's unrest.
Opening Sunday, June 18, from 15:00
Kunstfort bij Vijfhuizen
Fortwachter 1, 2141 EE Vijfhuizen
On Tuesday 12 September, the Kunstfort will host a public lecture by Raymond Barion and with ex-students Henri Jacobs and Jan van de Pavert. More information on the exhibition website.
Publication date: 21 Jun '17