Marinus Boezem at the Verbeke Foundation, Belgium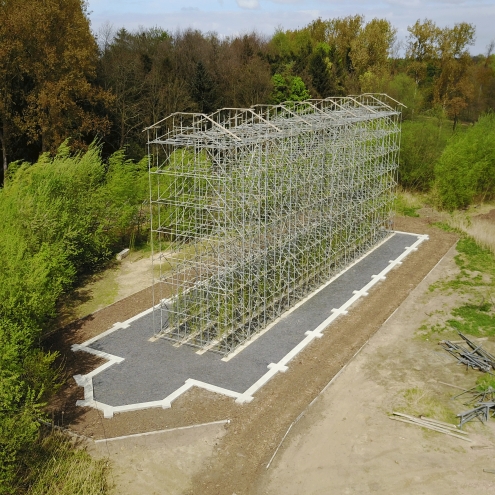 Marinus Boezem at the Verbeke Foundation, Belgium
30 years after planting his Green Cathedral in Flevoland, Marinus Boezem planted 100 new popular trees in the shape of church Baudelo, Gent at the Verbeke Foundation in Kemzeke, Belgium.
The work, 1584 'La lumieère Cistercienne' Baudelo Gent 2016, consists of the building construction that was used for construction work in the original church in Gent. In between the frame there were planted 100 popular trees, forming the ground plan of the church.
The new "cathedral" will be part of the summer exhibition and 10-year-anniversary of the Verbeke Foundation, that opens on 21 april.
More info here.
Publication date: 19 Apr '17