Final Week of 'Human/Digital: A Symbiotic Love Affair' at Kunsthal Rotterdam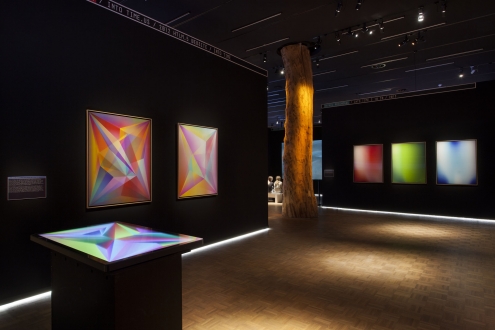 Final Week of 'Human/Digital: A Symbiotic Love Affair' at Kunsthal Rotterdam
This week will be the final running week of the exhibition Human/Digital: A Symbiotic Love Affair, at the Kunsthal in Rotterdam.
This exhibition shows over 30 digital artworks from the Hugo Brown Family Collection. Upstream Gallery is proud to be representing two artists whose works form a central part in this exhibition: Rafaël Rozendaal and Constant Dullaart. Amongst the 25 other international, contemporary artists are also Tabor Robak, Yu Honglei and Travess Smalley, who have been guest artists at Upstream Gallery in the past.
The exhibition exemplifies the diversity of contemporary digital art by showing visual spectacles on giant screens, digital compositions, video projections to photography and video art, and from websites to installations.Besides being a major a digital attraction, the exhibition is also a meeting place where artists, collectors and the wide audience can explore the art world of tomorrow.
For more information you can visit the website of the Kunsthal.
Publication date: 25 Mar '17