Silence #3, Marinus Boezem at the Oude Kerk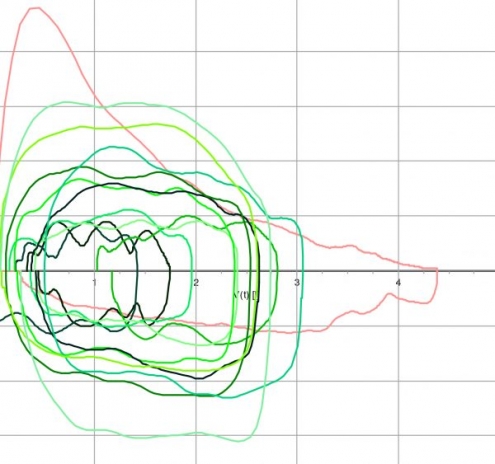 Silence #3, Marinus Boezem at the Oude Kerk
On Friday March 3rd the third edition of Silence will take place, this time in the context of the exhibition of Marinus Boezem. A hitherto unperformed 37-year-old musical piece from Boezem will be performed for the first time in the Oude Kerk.
The sheet music for 'Sound project for three wind players a singer and two tripod fans' (1980) consists of a series of graphs, which show the lung capacity of the musicians during rest and exercise. The result is a piece in which the fatigue of the musicians is increasingly shown, felt and heard.
The musicians are voice-performer Jaap Blonk and leading Dutch wind players Tjeerd Oostendorp (tuba), Wolter Wierbos (trombone) and Romain Bly (horn).
Silence #3, March 3 2017, 08.00 am.
Oude Kerk, Oudekerksplein (de wallen), Amsterdam
More info here.
Publication date: 1 Mar '17