Rob Voerman in exhibition INKT at Van Abbehuis, Eindhoven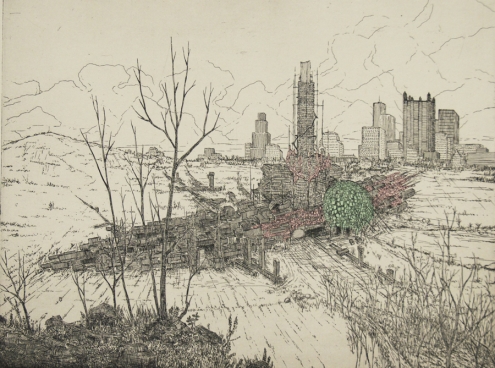 Rob Voerman in exhibition INKT at Van Abbehuis, Eindhoven
On the occassion of the Month of Graphic Arts 2016, arts initiative Van Abbehuis in Eindhoven presents the group exhibition INKT (Ink) that takes place from September 24th until October 16th, 2016.
The exhibition is based on the curatorial premise of selecting artists whose work is characterised by oppositions such as utopia - dystopia; critical - contemplative; segregation - consistency. The participating artists include Rob Voerman, Jos de L'Orme, Hans Laban, Emmy Dijkstra, Matijs van de Kerkhof, Benita Mylius, Mirka Farabegoli, Hanna de Haan, Maria Kapteijns, Véronique Driedonks and Leonie van Santvoort.
The exhibition includes both graphic works as well as large scale installations by Rob Voerman.
The opening of the exhibition takes place on September 24th at 15:00 PM.
The Van Abbehuis is located at Bilderdijklaan 19, Eindhoven. The exhibition is opened from Fridays to Sundays from 13.00 to 17.00 PM.
Image: Rob Voerman, Cathedral of the Learning, 2015. Etching and watercolour on paper, 30 x 45 cm. Edition of 20.
Publication date: 23 Sep '16